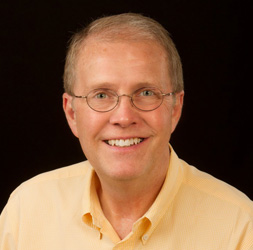 Alan Lucas, M.D.
Doctor
Alan Lucas formed Arkansas Pediatrics of Conway with Dr. Steve McNabb in July 1995. He is a graduate of Crossett High School, Northeast Louisiana University and University of Arkansas for Medical Science in Little Rock. He completed pediatric training at Arkansas Children's Hospital.
Medical Interest include newborn care, sleep disorders in children and asthma diagnosis and treatment. He is active in medical staff issues at Conway regional Medial Center and has served as Chief of the Medical Staff. He continues on the Women's and Children's Accountable Clinical Management Committee. He was appointed by then Governor Beebe twice to be the Physician Representative on the Prescriptive Authority Advisory Committee for the Arkansas State Board of Nursing, a committee on which he still serves. Current endeavors include supervision of UCA psychology students in an integrated care setting in the pediatric practice.
Outside the office he spends time with his sweet wife of 41 years, Seely, children Brad and Molly and two Grandchildren. He spends early mornings running or biking with friends and has run several marathons including the New York Marathon. He has ridden a century on his bike. (100 miles, not years!)
He loves seeing children grow up healthy and treasures the relationship he has with children and their parents he has had the honor of knowing in his career.
Steven McNabb, M.D.
Doctor
Coming Soon
Philip Hopp, M.D.
Doctor
Dr. Philip Hopp joined Arkansas Pediatrics of Conway in September of 2002. He is a graduate of Liberty University in Lynchburg, Virginia and the Medical College of Georgia in Augusta, Georgia. He completed his residency in pediatrics through the University of Tennessee at Chattanooga in 1999. Dr. Hopp served as pediatrician in the United States Air Force for 3 ½ years prior to moving to Conway. Dr. Hopp is married to Emily Hopp and they have four children. He enjoys deer hunting and cycling and is involved in many activities at Second Baptist Church. Dr. Hopp is board certified in Pediatrics and is Fellow in the American Academy of Pediatrics.
Karen Baker, M.D.
Doctor
"I was born with a life-threatening congenital anomaly and had corrective surgery when I was 3 days old! I have been blessed to receive good medical care, and that inspires me to be the best provider I can be."
Karen Furlow Baker grew up in Conway, Arkansas and graduated from Conway High School. She attended the University of Arkansas in Fayetteville, Hendrix College and the University of Arkansas for Medical Sciences. She completed her pediatric residency at Arkansas Children's Hospital in 1999, joining Arkansas Pediatrics of Conway that same year. She is board certified in pediatrics and is a Fellow in the American Academy of Pediatrics.
She is married to John Baker, co-owner and pharmacist at Sav-On Drugs. They have 4 children (Hannah age 22, John Christian age 18, Hudson age 15, Caroline age 13) and two dogs. They enjoy traveling, spending time at Greers Ferry Lake, watching sports, listening to music, jogging, and spending time with their church family at Family Life Bible Church.
Karen Martin, A.P.R.N.
Advanced Practice Registered Nurse
"I believe that every child is a gift from God and I am very blessed to have such a rewarding career providing care for them." Karen completed her BSN and MNSc degrees from the University of Arkansas for Medical Sciences in Little Rock. Prior to becoming a Pediatric Nurse Practitioner, she worked at Arkansas Children's Hospital in the neonatal intensive care unit for over 20 years. She has extensive experience with infant care and breastfeeding, taught parenting classes for several years, and has been certified as a child passenger safety seat technician. She is a member of the National Association of Pediatric Nurse Practitioners and Sigma Theta Tau Nursing Honor Society. Karen lives in Vilonia with her husband. She has two grown sons and two rescued dogs. She is active in her church, Antioch Baptist, and has volunteered at Life Choices, Inc. as the parenting class coordinator. She loves to travel and shop, white water rafting, completing half marathons, spending time with her friends and family, and supports animal rescue.
Deborah Jackson, A.P.R.N.
Advanced Practice Registered Nurse
Deborah joined Arkansas Pediatrics of Conway in October 2001. She received her BSN from UAMS in 1979 and her Masters from UAMS in 2000. She is certified as a Family Nurse Practitioner. Prior to becoming an Advanced Practice Nurse, Deborah worked in the nursery at UAMS and later as a staff nurse with the Little Rock School District. During the summer months, while employed as a school nurse, she worked at Camp Aldersgate in several specialty camps including asthma, spina bifida, cerebral palsy and muscular dystrophy.
Deborah lives in Little Rock with her treasured dog, Gumbo. She has a grown daughter, Amanda. She enjoys adventures with her granddaughter, Kaylee, all outdoor activities, cooking and traveling. She is a member of Little Rock's First United Methodist Church.
 
Betsy Efird, A.P.R.N.
Advanced Practice Registered Nurse
Betsy Efird, CPNP, joined Arkansas Pediatrics of Conway in October of 2008. She is a graduate of Rhodes College in Memphis Tennessee where she double majored in Psychology and Spanish. She earned her Nursing and Masters in Nursing degrees, specializing in Pediatrics, from Vanderbilt University in Nashville Tennessee. She had been practicing as a Pediatric Nurse Practitioner for over 10 years and is a member of the National Association of Pediatric Nurse Practitioners. She and her husband, Cole Efird, both grew up in Hot Springs, Arkansas. They now live in Hot Springs with their four young children, rescue dog, cat, bearded dragon, and lots of pet fish. They are involved with their church, First Baptist Church of Hot Springs. Betsy enjoys being a stay at home mom and getting to help children and families at APC while using her nurse practitioner skills part-time.